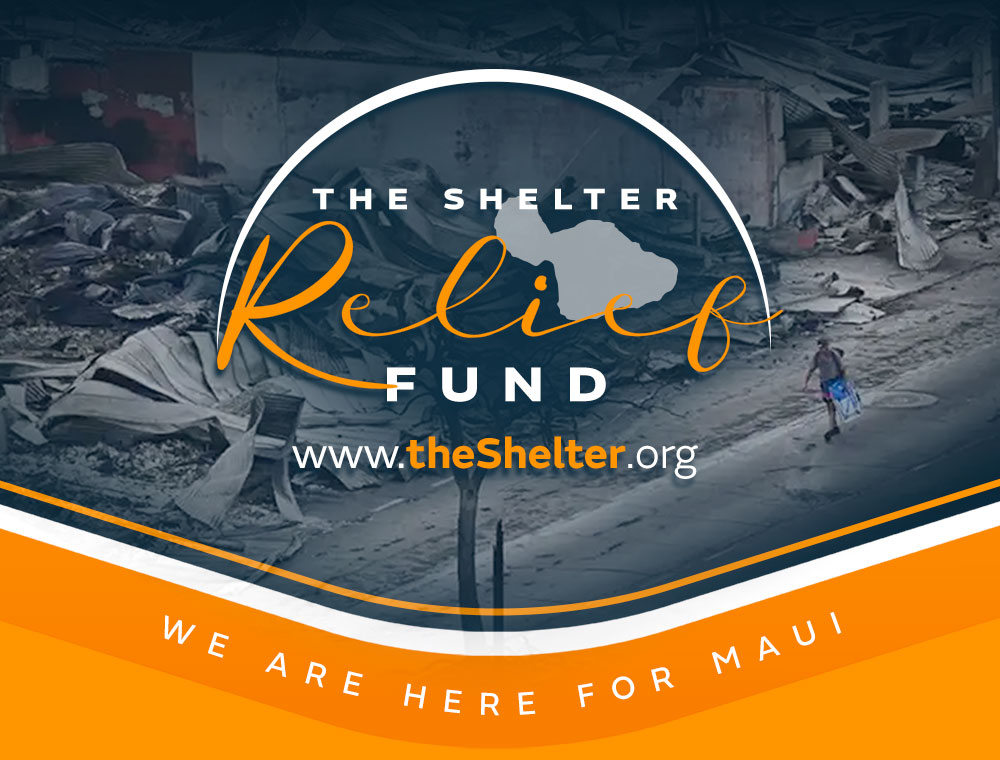 Maui Relief Update
August 31, 2023: We extend our heartfelt appreciation for the support and prayers we have received for Maui. We greatly value your assistance. Various organizations have stepped forward to help, including Convoy of Hope, who promptly responded and has been on the ground ever since. Although the journey to recovery may be lengthy, we are committed to standing by your side every step of the way.
Join us to help Maui's relief efforts
About The Shelter
The Shelter was created in 2019 to provide transitional housing solutions for homeless mothers and their children, as well as others in similar need. With the unprecedented disasters on Maui, many have tragically lost their lives while many others have lost their homes. The Shelter, with gratitude for the generous donation of Convoy of Hope, is ready to continue our mission of compassion. Please join us to be PART OF THE SOLUTION on Maui!
---
THE SHELTER RELIEF FUND
This donation campaign is created to bring relief efforts on behalf of those who need transitional housing due to natural disaster or crisis. This fund will allow the Shelter to purchase domes that will help those in need of housing on a temporary basis. We are hoping for the first twelve domes to be deployed to Maui in the near future.
---
"God is our SHELTER and strength, always ready to help in times of trouble."
Psalm 46:1 GNT

About Convoy of Hope
Convoy of Hope is actively responding to the devastating wildfires in Maui, Hawaii. The fires have caused extensive damage to properties, displacing thousands of people and leaving them without power. Despite the challenges, Convoy of Hope is working tirelessly on the ground to provide relief supplies to those affected. They are also collaborating with local partners to distribute these supplies and assist in the long-term recovery process.
RELATED VIDEOS