This missions conference will CHALLENGE, EQUIP, EMPOWER and ACTIVATE believers and churches into knowing and effectively living out Christ's call!
Our blessed speakers have personally, powerfully and successfully been devoting their lives to reach and make disciples of nations as well as to train, equip and send others to do the same.
To impart and activate faith to reach nations
To equip with keys to reach the nations
To empower to access God's favor, blessings and prosperity to reach nations
We earnestly encourage all to sign-up and not miss this invaluable opportunity to bless nations, both individually and as a church!
CONFERENCE SPEAKERS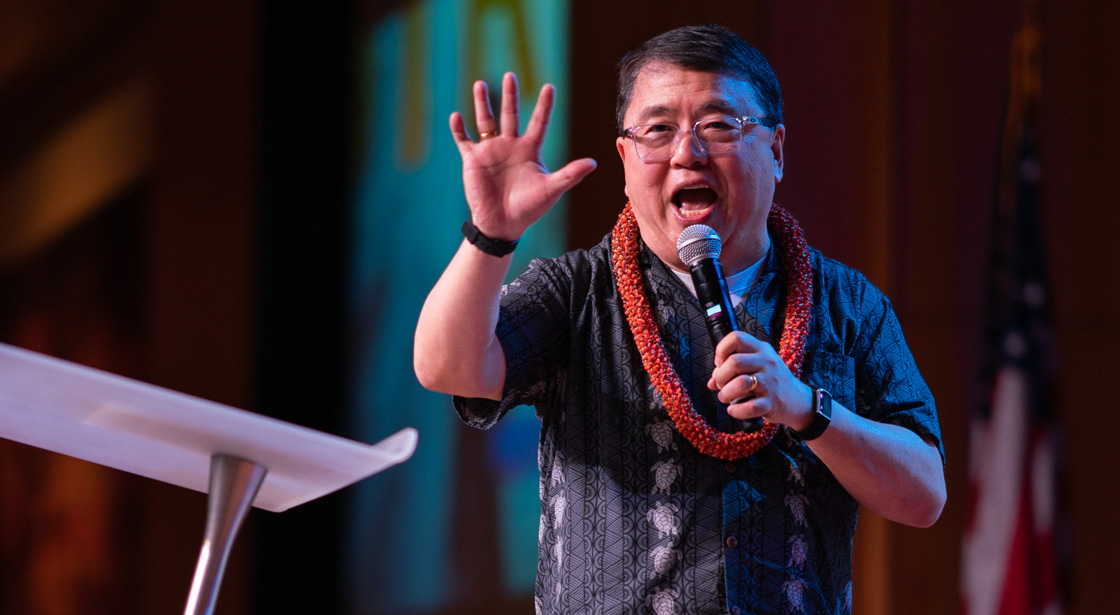 SOLOMON WANG
CONVOY OF HOPE
VICE PRESIDENT OF FEED ONE
Dr. Solomon Wang is the Vice President of Convoy of Hope's feedONE. He and his wife, Lori, have spent five years in the US in pastoral ministry and 30 years in overseas service ministering in education, consultancy, motivational training, and seminars. Solomon loves to travel and has visited 135 countries. He also has had the privilege of praying, speaking, and reading the Bible across all seven continents! He and Lori have three grown children.
---
DISHAN WICKRAMARATNE
PEOPLE'S CHURCH ASSEMBLY OF GOD
COLOMBO, SRI LANKA
Pastor Dishan Wickramaratne is known throughout Sri lanka and abroad for his relentless passion to introduce the world to a God who loves unconditionally and without limit. Naturally gifted with the ability to connect with people, Pastor Dishan speaks straight to the heart, challenging people to "live right, walk straight and let God do the rest." A former Royal College rugby player and the heart behind the radio program Think-a-Minute, Pastor Dishan is married to Pastor Jayani and is the father of three beautiful and talented children, Shyara, Rajeev and Dilani.
---
JAMIE CORCORAN
LEAD PASTOR, LIGHTHOUSE CHURCH
NAVAN, IRELAND
Jamie Corcoran is Lead Pastor of Lighthouse Church. He is passionate about inspiring people and helping the local church develop into its fullest potential. Pastor Jamie is eager to inspire leaders and dedicated to planting new churches. He serves on the national lead team for the AG in Ireland and the lead team for the Association of Related Churches (ARC) Ireland. He is married to the love of his life and his amazing wife, Ludmila, and together they have three wild boys: Joshua, Davi & Isaiah.
---
ALLAN & CONSTANT LIT
MISSIONARIES
EAST ASIA
Allan and his wife Constant have been missionary overseers for East Asia since 1996. Through the help of the Holy Spirit, Allan managed to plant churches and also raise up Ministers Training Centers there. Constant has also developed the "Truly Great" bible curriculum for children and youth, conducted training for teachers and also planted children ministries in churches that do not have one. They have two grown up children who are happily married.
CONFERENCE SCHEDULE
Friday, February 26
5:30 PM • • • Registration
6:00 PM • • • Worship
6:30 PM • • • Main Session 1: "Some Call it Waste, I Call it Worship"
7:30 PM • • • Break
7:45 PM • • • Main Session 2: "Knowing the Times and Seasons for Missions"
Saturday, February 27
8:30 AM • • • Worship
9:00 AM • • • Main Session 3: "The World's Saddest Missionary"
10:15 AM • • • Workshops
11:30 AM • • • Main Session 4: "New Mindset In Missions"
12:30 PM • • • Lunch
1:20 PM • • • Workshops
2:35 PM • • • Main Session 5: "Raising the Next Generation"
Sunday, February 28
8:00 AM • • • Worship Service (Dr. Solomon Wang)
10:15 PM • • • Worship Service (Dr. Solomon Wang)
6:00 PM • • • Worship Service (Pastor Dishan Wickramaratne)
SATURDAY WORKSHOPS
Breakout Session 1 — 10:15 AM
Thinking Big
Dr. Solomon Wang
How to Thrive in Trying Times
Ps. Dishan Wickramaratne
Missions in the Near East
Ps. Allan Lit
Mental Health
Ps. Jamie Corcoran
Social Media Guide to Social Ministry
Ps. Josh Ko & Brett Henderson
Breakout Session 2 — 1:20 PM
The Days of Miracles are Not Over
Dr. Solomon Wang
4's of Missions
Ps. Dishan Wickramaratne
Resourcing to Work with Children and Youth
Ps. Constant Lit
Leading your Church Ministry Team
Ps. Jamie Corcoran
Technology for Missions
Ps. Raymond So & Bryan Furuhashi
REGISTRATION
Registration is FREE for ALL ATTENDEES.
Online registration for IN-PERSON attendance is closed, but you can still register at the door (printed materials provided while supplies last).
VIRTUAL ATTENDEES can still register online.
NEED HELP?
If you have any questions about the conference or registration, call or text (808) 836-2300
For assistance with internet or streaming issues, call (808) 836-4441
If we are not currently available to pick up, leave a message and we will return your call as soon as possible.
TECH SUPPORT VIDEOS
Steps to take after registration
Optimizing your viewing of the conference
Using Zoom for our breakout sessions
Stream troubleshooting tips
For any further questions and support
Frequently Asked Questions
Do I have to register to watch online?
Yes — all conference attendees, both in-person and online, need to register.
What happens after I register?
You will receive an email with a password to enter the conference portal and instructions on how to watch the video streams.
Help, I cannot connect to the streams!
There are many factors that could hinder you from connecting. Try following these steps to troubleshoot your device:
1. Check if you are able to access the internet from your device.
2. Check if you have a strong wireless connection or data signal; if you're using a computer with an Ethernet port, try using a cable to connect directly to your router or modem.
3. Restart your device and try connecting again.
If you still have trouble connecting to the video streams, call our support hotline: (808) 836-4441
Why does the stream buffer (repeatedly stop and start)?
If you are having buffering issues where your stream repeatedly stops and starts again (and assuming no one else has this issue) it could be related to your wireless signal strength.
If you are connecting through cellular data, make sure you're in a location that has full signal bars; if you are connecting through WiFi, make sure your device is as close to your wireless router or modem as possible. If there are walls or too much distance between your device and the source of the internet, your signal strength and speed will decrease.
If you have ruled out signal strength, stop your stream and try connecting again, or try restarting your device.
How much bandwidth do I need to watch your services?
Assuming there are no other devices connected to your network or other people sharing internet access at your location, for optimal quality your internet download speed should be at least 6mbps. Higher download speeds will result in a better experience.
To check what internet speed you are getting from the device at your current location, visit www.speedtest.net from a web browser and run the speed test. You can also download the Speedtest app on your smart device.
Help, I'm not familiar with how to use Zoom!
Using Zoom is quite easy. Click on a Zoom link in the Conference Portal to launch the Zoom app or open it on your web browser. If you are stuck, give us a call for technical assistance or just watch the live feed from the sanctuary.
Watch this tutorial for a quick overview on how to use Zoom:
What factors affect the quality of the broadcast?
Assuming that everything is working on our side, the factors that affect your connection quality include (but is not limited to): age and type of your computer/device, internet connection speed, data connection strength, and whether you're accessing the internet through cellular, WiFi or Ethernet.
Help, I'm having trouble with my device!
If you have tried all the tips above and your device still doesn't work, try launching the link on a different device. It is possible that your current device cannot handle the stream or is starting to malfunction.
How can I get a hold of someone to help me?
For general conference questions, call or text (808) 836-2300.
For assistance with technical issues, call (808) 836-4441.
During the conference, you can also use the chat window in Zoom and Online Church to ask for help from one of our online hosts.